Video Tutorial
SIZES: BASE 30cm diam x Side 35cm
Make the base of the bag following the chart. See the video for more information of the technique to change the colour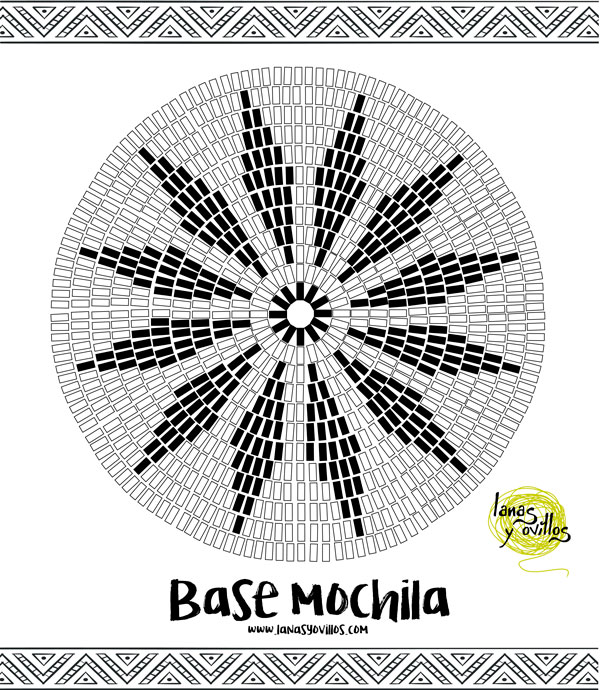 Once the base is finished, make the side following the chart. In the first row of the side, take only the back loops of the stitches.
Make the holes for the cord on the last row of the chart of the side as we explain in the video.
Finish the side with 3 rows of double crochet 1 in white and 2 in black.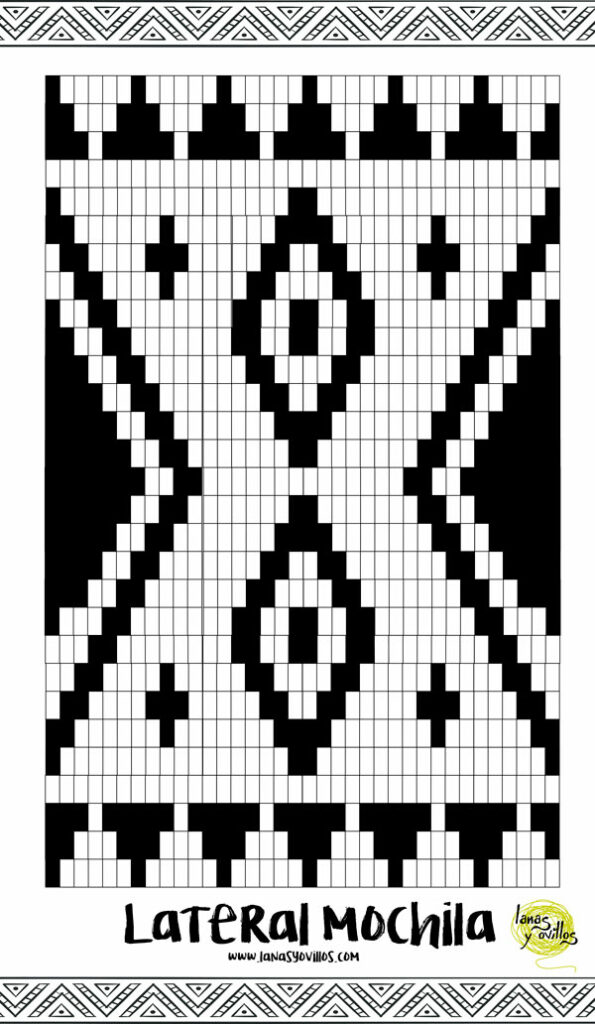 Make a cord of 90cm with 2 tassels at the end, one on each side
Make the suspender as we explain on the video (90cm)